Did yesterday's post get your attention? Are you ready to create?! Now's the time.
INSTRUCTIONS

Step 1: Gather Your Supplies


See yesterday's post for specifics

Step 2: Stamp your image/sentiment onto one side of the clear block (stamped side will now be the "front") and onto the 2"x2" square piece of cardstock.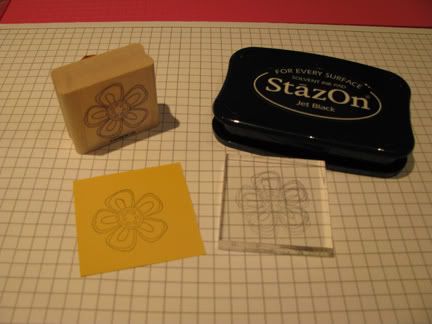 Step 3: Put clear glue on the front of the 1.75" x 1.75" piece of patterned paper. Spread evenly with fingers (or a foam brush, if you like to stay clean) and adhere to back side of the clear block.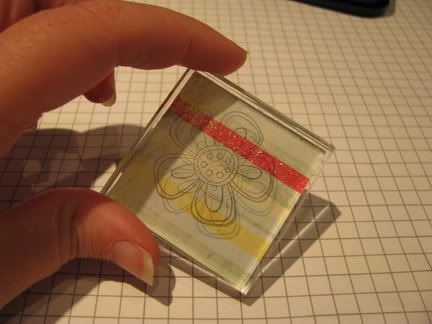 Step 4: Cut your magnet to 1.5" x 1.5", put glue on the front and spread with fingers (or foam brush), apply to back of clear block.



Set magnet aside to dry while you make the card. NOTE: Put magnet/back side UP when drying. I learned the hard way it will stick to your surface.

Step 5: If you haven't already - download the October edition of SheetLoad and create a card using the rest of your patterned paper and cardstock.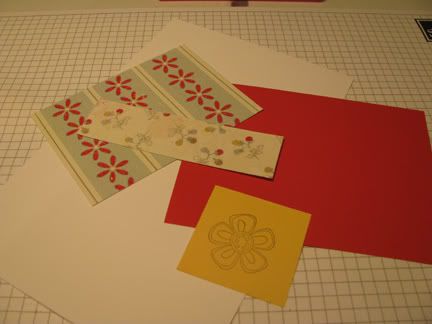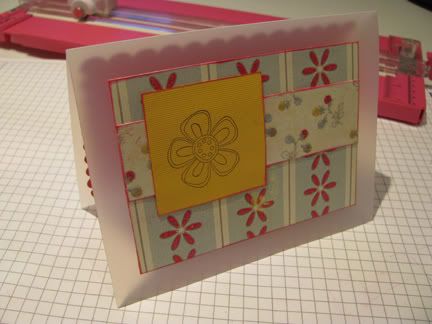 If you don't have sticky strip / don't want to put ribbon on your magnet, skip to step 10

Step 6: Place a strip of tacky tape round the edges of the magnet.



Step 7: Wrap your ribbon around the bottom and sides of the block, leaving about 4" loose on each of the top sides.



Step 8: Tie a bow on the top of the block.



Step 9: Place a removable glue dot on the back of the clear block magnet and adhere to center of the 2" square on front of the card.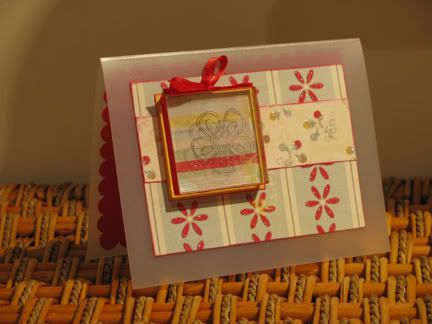 The recipient can then remove the magnet and adhere it to their fridge, or other metal surface.


If you play along with this tutorial, please link your card in the comment section!