When I stumbled upon
Becky Roberts' Mini Magazine Holder Tutorial
, I knew it was something I had to try for myself.
I designed a simple cutting/scoring guide in Illustrator, printed it on a standard-sized piece of cardstock and went to town!
My final creation was featured in the "Beyond the Card" section of
this month's SheetLoad of Cards
.
A special "Thanks" goes out to
Becky
for letting me share her idea with
SheetLoad
readers.
(The printable PDF file linked below is my creation. I used her download file for dimensions, etc...)
On to the tutorial...
Step 1: Gather your supplies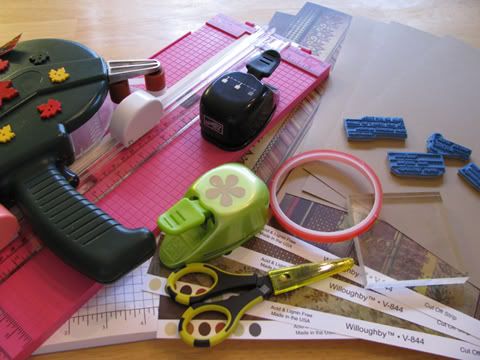 Besides the standard crafting supplies (paper, cardstock, adhesive, etc...) you will need a scoring tool/board, coordinating ribbon
(optional - and not shown on my sample)
, Envelopes for 3x3 cards and a printer that will print on cardstock (optional).
I also grabbed some of my favorite punches and sentiment stamps to create the 3x3 cards with.
Step 2:
Print Page 1 of the
Mini Magazine Holder Template file
on to your 8.5" x 11" cardstock.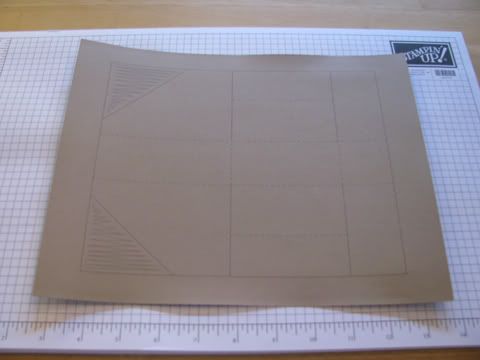 If you don't have access to a printer, or yours won't accept cardstock, you can use page two of the file and follow the cutting and scoring dimensions to create your holder.
**Make sure to set "scaling" to "none" when printing. If you don't, your printer may shrink the template.**

Step 3: Cut and score the cardstock and pre-fold all of the scored lines.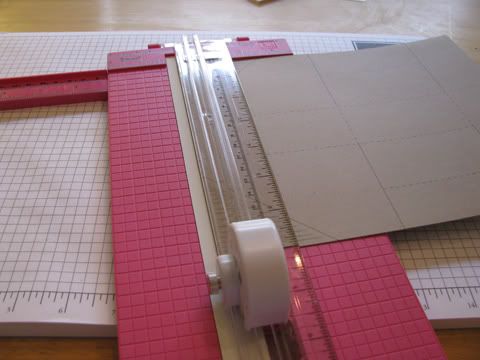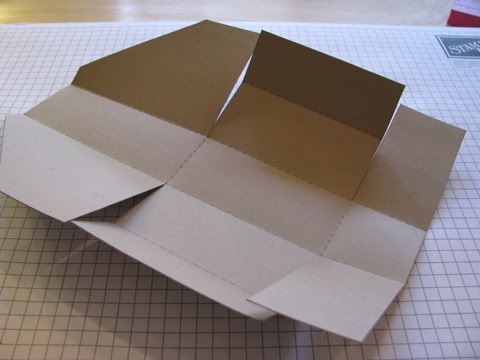 Step 4: Cover the outside slanted pieces with patterned paper of your choice.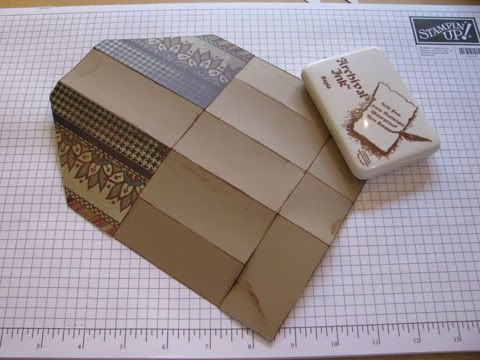 After adhering the paper, I also went ahead and inked all of the edges. You could also add PP to the rectangular section between the two slanted pieces if you wish.

Step 5: Place adhesive on the edges of the inside-middle flaps; as shown here.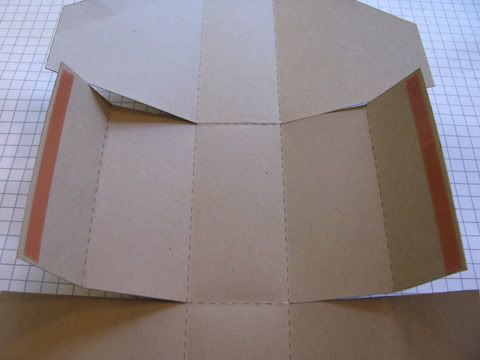 You will want to use a strong, permanent adhesive.
Step 6: Fold the bottom flaps up and in. Remove the liner from the tape on the edges (if applicable) and fold in around the bottom flap.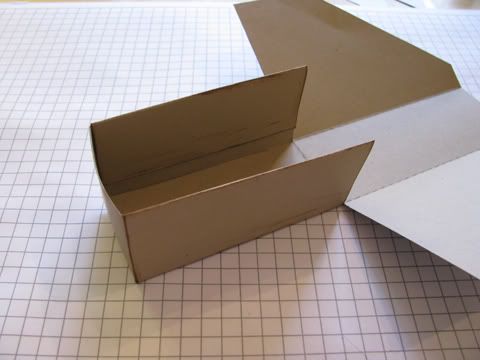 Step 7: Place adhesive on the outside, slanted flaps.
Make sure to keep the tape at or below the "point" where the straight and slanted edges meet.

Step 8: Fold the slanted flaps up and in; adhere them to the inside of the bottom "tray".
Step 10: Starting in the back-middle

(so the overlap is hidden)

wrap the paper strip around the outside of the tray.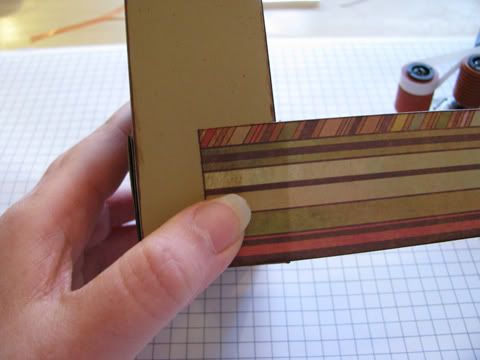 Step 10b - optional: If you would like to add ribbon around edge of the tray, do so now.
To see a sample that uses ribbon, check out
Becky's sample
.
Step 11: Decorate 4 - 3" x 3" cards to go into your holder.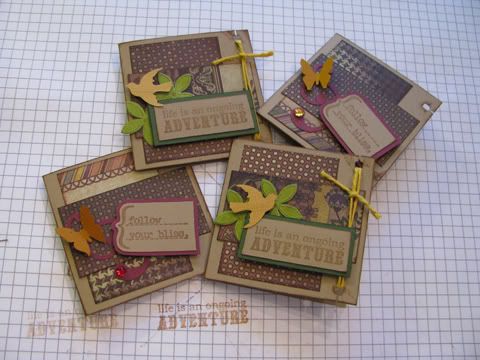 I used the sketch from the November issue for my cards.
If you create a mini magazine holder using the tutorial above, please share it in our NEW online gallery. Once you register, you can place it in the
November - Beyond the Card Gallery
.