Wanna chance to win the "hard to find" Fiskars Threading Water border punch?! Then you definitely want to enter our August "Show us Your
SheetLoad
and Win" contest!!
GRAND Prize: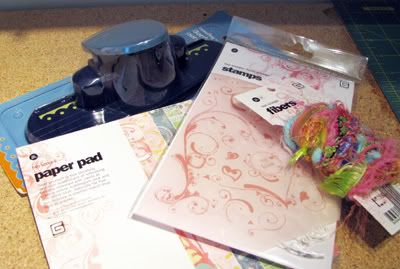 Fiskars Threading Water Border Punch (yes, really!), BasicGrey Two Scoops - Fibers, 6x6 paper pad and Heart Smudge Stamps
Runner Up: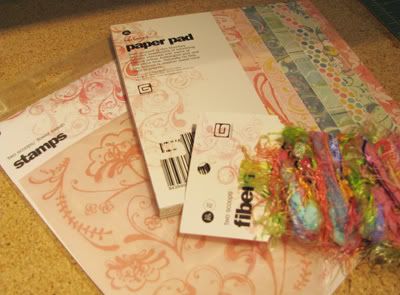 BasicGrey Two Scoops - Fibers, 6x6 paper pad and Flower Swash Stamps
Honorable Mention: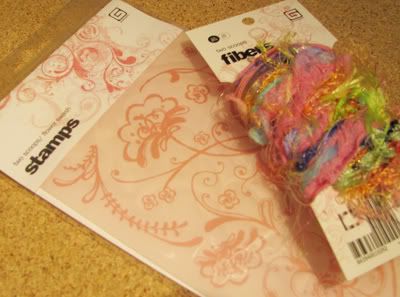 BasicGrey Two Scoops - Fibers and Flower Swash Stamps
Here is what you have to do:
- Using either the August
Monthly
or Mini
(Mini coming August 15th)
issue,
create
a card based on the sketch.
-
Upload
it to your
BLOG
and create a post about our contest
OR
upload it to a
PUBLIC gallery
(ie: gallery cannot require a password to view images)

- If you are a blogger, make sure there is a
link
in your blog post back to
SheetLoad
-
Leave a comment
on this post with a link to your card.
Timeline:
- Cards must be uploaded, and your comment must be left on this post by Midnight CST on Friday, August 29th.
- I will announce the winners the first week of September.
Make sure to do your best work,
as I will be asking some
of my SheetLoad team members
to choose their favorite cards,
to help select the winners.
Thanks to:
ShortCuts for donating the prizes shown above. Make sure to keep an eye out for new products, as well as the papercrafting products you love to buy, in the upcoming months.
Players so Far...
Monica M
Heidi
Kimmie0270
Amy J
Peggy
Riley 1 & Riley 2
Kim S
Noemi
Maureen 1 & Maureen 2
SA
Melissa in NC
Etha1 & Etha 2
Sara 1 & Sara 2
Handmade Cards
Dannie G
Joke
Giovana
dwaye
Monica - fc
Cindy V
Tanja
Jamie V
Jen T
Phyllis 1 & Phyllis 2
Craftinchick
Lyn S
NewEnglandStamper
Jessica G
Deborah P
Katy M
Alicia
Jamie
Jessica G