2009 will be bringing many changes to SheetLoad and some of them have to do with our team of awesome artists. There will be some "retirees", some "transfers" and even "new hires"!!
Today I would like to share with you some of our retirees. Each of them will be missed and all of their hard work throughout the months has been greatly appreciated.
First to leave is
Carla
.
Carla has been a sketch artist for us since "way back". In fact the
first issue of SheetLoad
was inspired by a sketch she shared online. I loved it so much, I had to create a magazine around it. ;)
The good news (for me) is that I will still get to work with her, as she is part of my first
ShortCuts Design Team
!
Second on our retiring list is
Gloria
.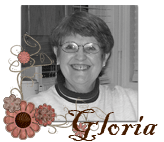 We will be sad to see her leave as a member of the Design Team, but luckily for me she is my mom, so I will get to collaborate with her for many years to come. ;) In her personal life she is coming back out of retirement, as a teacher, to help a student that must be instructed from home.
Our last retiree this year will be
Jen
.
Jen, and her lovely work, will be greatly missed.
SheetLoad
was her "second job" and she needs to step down to focus on her "first job" -- She creates lovely pieces for Cornish Heritage Farms, so you can still see her awesome work online.
Thanks ladies for all of your dedication and creations! If you ever need a "job" again, I hope you will consider coming back. *hugs*
Make sure to check back later in the week to see who is "transferring" to another position here at SheetLoad.